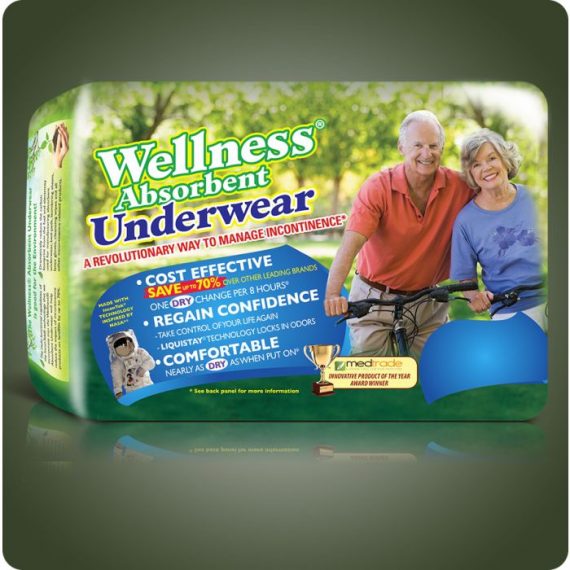 WELLNESS ABSORBENT UNDERWEAR (PULL-UPS) XX-LARGE 11CT
Description
Absorbent Adult Diapers
XX-LARGE 60″- 80″ Waist  **Sizes May Vary**
These award-winning adult pull-ons are so innovative that they were featured on Discovery Channel's How stuff works and are designed to last up to 8 hours using NASA inspired multi-layered InconTek® technology similar to designs used by astronauts in space for long missions. It has a unique scheduled changing system and is therefore is one of the easiest to use.
Brands:
Unique Wellness
A producer of the world's most absorbent adult diaper and the best adult pull-ups! The Wellness Briefs and Absorbent Underwear (Pull Ups) are made with NASA inspired technology making them the best adult diapers on the market. We design our adult diapers to mimic NASA's Maximum Absorbency Garment the Wellness Briefs and Absorbent Underwear immediately wicks away urine to an entirely separate layer and locks it there keeping the skin completely dry and free of exposure.