Description
Tranquility Super-Plus Liner 12ct
Moisture-proof backing without adhesive is worn in snug fitting underwear. Accommodates plus sizes.
Features:
• Peach Mat Guarantee
• Clothlike
• Latex Free
• Size 32″ x 14″
• Holds 27.5 oz/813mL
Package Contents: You will receive
• 1 bag of Tranquility Super-Plus Liner 12ct
Product Details:
• Expiration Date: N/A
• Brand: Principle Business Enterprises Tranquility
Manufacturer Contact Information:
• Manufacturer : Tranquility
• Phone Number: 800-467-3224
• Email: https://tranquilityproducts.com/contact/
Brands:
Tranquility
Whether you've looked at all of your options for incontinence products, or you're just starting your search, seeing Tranquility Products perform against the competition could be all the proof you'll need.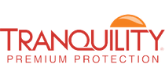 Additional information
| | |
| --- | --- |
| Weight | 0.9 lbs |
| Dimensions | 6 × 7 × 9 in |
| Size | XS, S, M, L, XL |