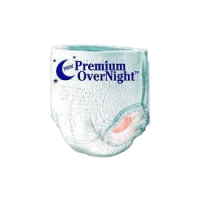 Tranquility Premium OverNight™ Disposable Absorbent Underwear SMALL 20CT
In stock
Description
Tranquility Premium OverNight™ Disposable Absorbent Underwear
Maximum absorbency provides extended wear-time for a full night of interrupted sleep. The Best Performing disposable absorbent underwear on the market! The Peach Mat guarantees maximum protection for uninterrupted sleep. Tranquility Premium OverNight holds over a quart of liquid! The ample, full-rise waist panel provides a more proportioned fit. Tear-away side seams allow for easy removal. The inner leg cuffs for leakage protection. Blue leg elastics indicate overnight protection.
Features:
• Peach Mat Guarantee
• Breathable
• Kufguards
• Clothlike
• Latex Free
• Holds 34 oz/1005mL (Size Large)
Package Contents: You will receive
• 1 bag of Tranquility Premium OverNight™ Disposable Absorbent Underwear 20 Count
Product Details:
Size: SMALL 22″ – 36″ **Sizes May Vary**
Brand: Principle Business Enterprises Tranquility
Expiration Date: N/A
Manufacturer Contact Information:
• Manufacturer : Tranquility
• Phone Number: 800-467-3224
• Email: https://tranquilityproducts.com/contact/
Brands:
Tranquility
Whether you've looked at all of your options for incontinence products, or you're just starting your search, seeing Tranquility Products perform against the competition could be all the proof you'll need.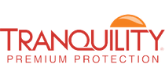 Additional information
| | |
| --- | --- |
| Weight | 3 lbs |
| Dimensions | 4 × 4 × 7 in |