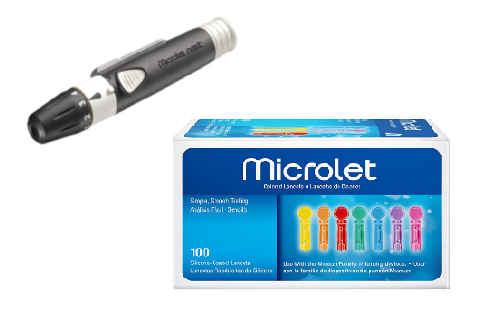 Bayer Microlet Next Lancing Device + 100 Microlet Lancets
In stock
Description
Bayer Microlet Next Lancing Device + 100 Microlet Lancets
Simple, Smooth Testing.Easy to grip design with large buttons. Adjustable lancing depths.Uses narrow gauge size needle for smoother testing. Multiple depth settings to choose from, the Microlet Next can be adjusted to ensure that you get the right amount of blood the first time.
Compatible with: Bayer's Contour Microlet Lancets are compatible with
•Microlet Lancing Devices
Package Contents: You will receive
•100 Bayer Microlet lancets (25 Gauge)
•Bayer Microlet Next Lancing Device
Product Details:
• Expiration Date: 6+ months from Purchase Date
• Gauge: 25G (Lancets)
• Brand: Microlet Next
• UPC: 741360012219 066556068062(device) & 301936546212 (Lancets)
• NDC: 00193-66-0601 & 00193-65-4621 (Lancets)
Manufacturer Contact Information:
• Manufacturer: Bayer Ascensia
• Phone Number: 1-800-268-7200
• Email: questions@ascensia.com
Brands:
Bayer
For over 150 years, Bayer has been an innovative leader within the health and medical field. As one of the most recognized logos and names in diabetes care worldwide, Bayer Diabetes Care offers a comprehensive selection of products that qualitatively make diabetics' lives better, facilitating easier and more efficient ways to monitor diabetics' blood glucose levels and helping to maintain healthy lifestyles.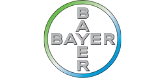 Additional information