Description
Bayer Keto-Diastix Reagent 50ct Urinalysis Strips
Bayer Keto-Diastix Reagent Strips, 50 ct. Keto-Diastix® Reagent Strips provide a fast, convenient way of testing urine for the presence and concentration of glucose and ketone (acetoacetic acid). Acetoacetic acid can be found in the urine from persons with diabetes and is more commonly referred to as a "ketone body." When dipped in urine, these test areas change color according to the amount of glucose and ketone in the urine. Use of Keto-Diastix Reagent Strips can alert you and your doctor to changes in your condition for which adjustments in your diet and/or medication may be needed. Carefully follow the testing schedule your doctor or diabetes educator establishes.
Package Contents: You will receive
1 box of Bayer Keto-Diastix Reagent Strips, 50 ct
Product Details
Expiration: 6+ months from Purchase Date
Brand: Bayer Keto-Diastix
UPC: 301932880501
Item Model Number: ketodia
Manufacturer Contact Information
Warranty:
Phone Number: 1-800-348-8100
Brands:
Bayer
For over 150 years, Bayer has been an innovative leader within the health and medical field. As one of the most recognized logos and names in diabetes care worldwide, Bayer Diabetes Care offers a comprehensive selection of products that qualitatively make diabetics' lives better, facilitating easier and more efficient ways to monitor diabetics' blood glucose levels and helping to maintain healthy lifestyles.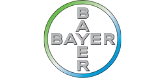 Additional information
| | |
| --- | --- |
| Weight | 0.125 lbs |
| Dimensions | 2 × 3 × 1 in |