Description
Bayer Contour Glucose Test Strips 100 Count
Bayer Contour Glucose Test strips 100Ct. Bayer Contour test strips. No coding is required thanks to the Contour test strips automatic calibration, designed to reduce user error and ensure accurate test results. Small required blood samples (0.6 microliters) and a test strip indicator window makes blood application simple and virtually painless. Alternate site testing.
Compatible: Bayer Contour Glucose Test strips are compatible with
Bayer Contour USB Meter Kit
Didget Blood Glucose meter
Package Contents: You will receive
2 box of Bayer Contour 50ct = 100 test strips
Product Details
Expiration: 6+ months from Purchase Date
Dimensions: 4″ x 2″ x 4″
Brand: Bayer Contour
UPC: 854338944730
Item Model Number: 543484
Manufacturer Contact Information
Phone Number: 1-800-348-8100
Brands:
Bayer
For over 150 years, Bayer has been an innovative leader within the health and medical field. As one of the most recognized logos and names in diabetes care worldwide, Bayer Diabetes Care offers a comprehensive selection of products that qualitatively make diabetics' lives better, facilitating easier and more efficient ways to monitor diabetics' blood glucose levels and helping to maintain healthy lifestyles.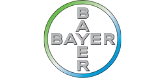 Additional information