Hearty Winter Squash Soup
January 12, 2017
2017-05-30 15:12
Hearty Winter Squash Soup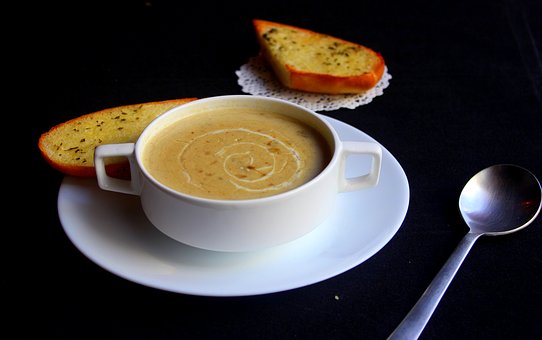 Hearty Winter Squash Soup
Stay warm this winter! Grab your snuggliest blanket, favorite Audry Hepburn movie, and a big bowl of this delicious hearty Winter Squash Soup to enjoy a warm romantic winter afternoon. Oh, and did we mention it is of course diabetic approved, complete with only 116 calories and 22g carbs per serving!
First Things First:
Ingredients:
(makes 4 servings)
1 tbsp low-fat vegetable oil spread
1 tbsp minced onion or shallot
2 cloves garlic, minced
3 fresh thyme sprigs or 1/4 tsp dried thyme
Pinch dried rosemary
2 packages (10 oz each) frozen butternut squash, thawed
1 cup fat-free reduced-sodium chicken broth
3 tbsp fat-free (skim) milk
(optional) Fat-free sour cream
Directions:
Melt spread in medium saucepan over medium heat.
Add garlic, thyme & rosemary. Cook and stir for 2-3 minutes on until onion is tender.
Add squash & broth, bring to a boil.
Add milk, stir until blended.
Remove thyme sprigs from soup. (In batches) place mixture in blender or food processor, process until smooth.

*add more water or broth for a thinner soup

Top each bowl with a scoop of sour cream, if desired.
Leave in the comments any special changes you made to the recipe and/or your favorite Audrey Hepburn movie.
Recipe is from Favorite All Time Recipe Diabetic Soups & Salads recipe book