Buttery Pepper & Citrus Broiled Fish
January 17, 2017
2017-01-17 18:44
Buttery Pepper & Citrus Broiled Fish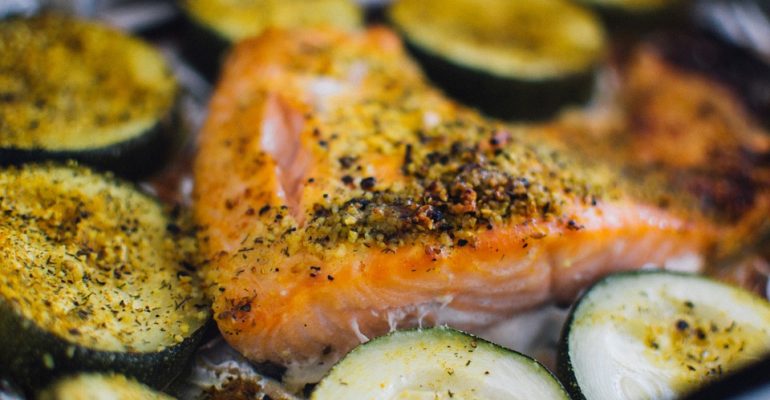 Buttery Pepper & Citrus Broiled Fish
Experience no fuss when gathering your family around the dinner table with this delectable weeknight meal. This delight can be made with only 5 ingredients and 10 minutes, & consumed in 2 minutes!
First Things First:
Ingredients:
(makes 4 servings)
1 lb (1-inch thick) boneless white fish fillets (4oz each)
3 tbsp Molly McButter Flavored Sprinkles
1 tbsp Mrs. Dash Lemon Pepper Blend
1 tbsp lime juice
2 tsp honey
Directions:
Combine last 4 ingredients in small bowl; mix well.
Broil fish 6 to 8 inches from heat about 6 minutes; turning once.
Spread with Lemon Pepper mixture.
Broil an additional 4 to 5 minutes.
How did your fish turn out? Did you do anything different? Let us know in the comments!
Recipe is from Favorite All Time Recipe Everyday Diabetic Recipes recipe book