Chicken, Broccoli, & Rice Casserole Dinner
January 19, 2017
2017-05-30 15:11
Chicken, Broccoli, & Rice Casserole Dinner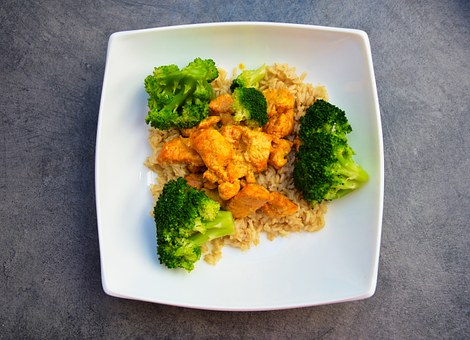 Chicken, Broccoli, & Rice Casserole Dinner
There are so many benefits to making a casserole, 2 being the ease and convenience it offers. Just dump all of your ingredients into a casserole dish, pop a lid on (or don't), stick in the oven, carry on with life and 45 minutes later, Voila!
First Things First:
Ingredients:
(Makes 4 servings)
1 box Uncle Ben's Chef Recipe Broccoli Rice Au Gratin Supreme
2 cups boiling water
1 lb or 4 boneless, skinless chicken breasts
1/4 tsp garlic powder
2 cups frozen broccoli
1 cup (4 oz) reduced-fat shredded Cheddar cheese
Directions:
Preheat oven to 425 degrees F.
In 13 x 9-inch baking pan, mix well rice & seasoning mixture with boiling water.
Add chicken, sprinkle entire dish with garlic powder.
Cover & bake 30 minutes.
Add broccoli & cheese; continue to bake covered 8-10 minutes or until chicken is no longer pink in the center
What do you think some of the benefits to making casseroles? Let us know in the comments!
Recipe is from Favorite All Time Recipe Everyday Diabetic Recipes recipe book