Description
Omnis Embrace Control Solution – Low
Designed to check the accuracy of your glucose meter and test strips.
Compatible:
• Omnis Embrace Blood Glucose Monitor
Package Contents: You will receive
•1 Vial of LOW Level Embrace Control Solution
Product Details:
• Expiration Date: 6+ months from Purchase Date
• Dimensions: 2.5 mL
• Brand: Onis Embrace
• UPC: 894030002079
• NDC: 94030-0002-07
Manufacturer Contact Information:
• Manufacturer: Omnis Health
• Phone Number: 1-877-979-5454
• Email: info@omnishealth.com
Please Note: Control Solution range written on strip vial
Brands:
Embrace
Omnis Health is committed to providing the highest quality products and services to manage diabetes and help people achieve an active and healthy lifestyle. Their deep understanding of the disease and the challenges facing people with diabetes allows them to adapt to the ever changing healthcare environment and deliver timely, dependable and affordable blood glucose monitoring systems and other diabetes solutions. We have a selection of their Embrace brand products available here at discount prices. Browse the list below for high quality blood glucose monitoring systems, control solutions, and other Embrace medical supplies.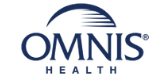 Additional information
| | |
| --- | --- |
| Weight | 0.012 lbs |
| Dimensions | 2 × 0.75 × 1.6 in |