Description
Extend Bar Intro Sampler Pack of 16
Helps control blood sugar for up to 9 hours! * Control Hunger * Avoid blood sugar lows and highs * Count on energy that lasts * Perfect for snacks, lunch boxes, dessert, before bed- anytime Great with all popular diets- point systems, low carb, low-fat, gluten-free and many others Enjoy all of your favorite Extend Nutrition Snacks in this Variety Pack which includes:
Package Contains: you will receive 16 Mixed Bars* 2 Mixed Berry Delight Bars 2 Chocolate Delight Bars 2 Peanut Delight Bars 2 Apple Cinnamon Delight Bars 2 Peanut Butter Chocolate Bars 2 Cookies & Cream Bars 2 Yogurt & Berry Bars 2 Chocolate Caramel Chocolate Bars
Brands:
Extend Nutrition
CLINICALLY PROVEN BLOOD SUGAR CONTROL FOR UP TO 9 HOURS. MODERN NUTRITION SCIENCE IS CLEAR. BLOOD SUGAR CONTROL IS FUNDAMENTAL TO YOUR HEALTH, YOUR APPETITE CONTROL AND YOUR ENERGY.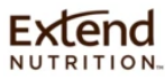 Additional information
| | |
| --- | --- |
| Weight | 1.468 lbs |
| Dimensions | 6.5 × 7 × 3 in |