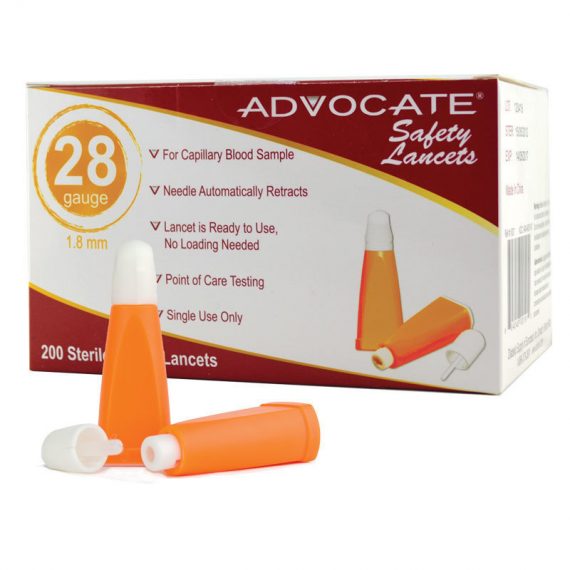 Advocate Safety Lancets 28g x 1.8mm 200ct
In stock
Description
Advocate Safety Lancets 28g x 1.8mm 200ct
ADVOCATE Safety Lancets are single-use automatic lancing devices for capillary blood sampling and are an excellent alternative to the traditional lancing device. Simply twist off the top, press the end to the site. The spring-loaded needle automatically penetrates to the indicated depth and retracts for total safety. Available in various sizes/gauges and quantities.
Features:
Single Use, Automatic Lancing Device
Ready to Use / No Loading Needed
Controlled Depth and Penetration
Needle Automatically Retracts
For Capillary Blood Sampling
Excellent for Hard-to-Reach or Difficult Sampling Situations
Available in Many Sizes & Quantities
Package Contents: You will receive
• 1 box of Advocate Safety Lancets 28g x 1.8mm 200ct
Product Details:
• Expiration Date: 6+ months from the date of purchase
• Length: 1.8 mm
• Gauge: 28G
• Brand: Advocate
• UPC: 894046001912
• NDC: 9404-6001-91
Manufacturer Contact Information:
• Manufacturer : Diabetic Supply of Suncoast
• Phone Number: 1-866-373-2824
• Email:info@advocatemeters.com
Please consult with your Health Care Professional before using this product or making changes; as we cannot give any advice to the effectiveness of products.
Brands:
MCH
Since 2004 MHC Medical Products has been manufacturing high quality medical products for the retail pharmacy and the consumer market. They enjoyed great success with their first two lines of products, ColorSafe Vials and EasyTouch Syringes. This success continued when they expanded their insulin syringe line in early 2006 to include Safety Syringes and Pen Needles. EasyTouch insulin syringes and other MHC products are designed and manufactured to the highest levels of quality, but at a much more affordable cost to the wholesale market than comparable premium brands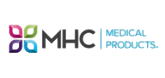 Additional information
| | |
| --- | --- |
| Weight | 1 lbs |
| Dimensions | 5 × 6 × 5 in |