Description
Accu-Chek Softclix Lancing Device w/ 10 Lancets
Softclix Lancing Device. Offers 11 depth settings to match skin type. No side-to-side motion, which reduces painful skin tearing.
Compatible: Accu-Chek Softclix Lancing Device are compatible with
Accu-Chek Softclix Lancets
Package Contents: You will receive
Softclix Lancing Device
10 Accu-Chek Softclix lancets
Product Details
Expiration: 6+ months from Purchase Date
Dimensions:4 inches
Brand:  Softclix
UPC: N/A
Manufacturer Contact Information
Manufacturer: Roche
Phone Number: 1-800-858-8072
Email: https://www.accu-chek.com/us/questions-and-suggestions.html
Brands:
Accu Check
As a research-focused healthcare company, Roche discovers, develops and provides innovative diagnostic and therapeutic products and services that deliver significant benefits to patients and healthcare professionals – from early detection and prevention of diseases to diagnosis, treatment and treatment monitoring. Roche is responsible for the successful line of Accu-Chek diabetes supplies. TotalDiabetesSupply.com carries a large selection of Accu-Chek supplies at discount prices. Browse through our selection of Accu-Chek Advantage, Aviva, Active, Compact, Multi-clix, and Soft clix glucose monitoring products. Accu-Chek is the leading provider of diabetic test strips, glucose monitors, and lancing devices.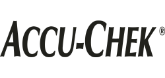 Roche
Roche Diagnostics develops innovative products and services that address the prevention, diagnosis, monitoring, screening and treatment of diseases.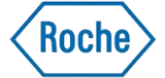 Additional information