Description
Accu-chek Guide Test Strips 100ct
Diabetes is complex. Your testing doesn't have to be with Accu-Chek Guide test strips. With a spill-resistant SmartPack® vial and a design that lets you place a small drop of blood anywhere along the end of the strip, they are a surprisingly simple way to manage your diabetes.
Benefits and features
Simple to take just one strip—spill-resistant SmartPack vial lets you take one and spill none
Simple to use the entire end—place a small drop of blood anywhere along the end of the test strip, instead of on a tiny spot
Simple to be more accurate—delivers advanced 10/10 accuracy for reliable results you can trust.1
Manufactured in the U.S.A.2
Brands:
Accu Check
As a research-focused healthcare company, Roche discovers, develops and provides innovative diagnostic and therapeutic products and services that deliver significant benefits to patients and healthcare professionals – from early detection and prevention of diseases to diagnosis, treatment and treatment monitoring. Roche is responsible for the successful line of Accu-Chek diabetes supplies. TotalDiabetesSupply.com carries a large selection of Accu-Chek supplies at discount prices. Browse through our selection of Accu-Chek Advantage, Aviva, Active, Compact, Multi-clix, and Soft clix glucose monitoring products. Accu-Chek is the leading provider of diabetic test strips, glucose monitors, and lancing devices.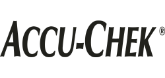 Roche
Roche Diagnostics develops innovative products and services that address the prevention, diagnosis, monitoring, screening and treatment of diseases.