Description
Abbott FreeStyle Lite Meter Kit
Abbott FreeStyle Lite Meter Kit Now it's easy to manage your diabetes on-the-go. The small, discreet FreeStyle Lite system offers big advantages. There's no coding needed and this meter requires the smallest blood sample size. Plus, it has a convenient backlight and test strip port light, so you can test anytime. *Small and portable design*Backlight display and test strip port light*No coding, means one less step*Small sample size, only 0.3 µL*Fast, 5-second average test time.
Compatible: Abbott FreeStyle Lite Blood Glucose Monitoring System is compatible with
Package Contents: You will receive
Freestyle Lite Meter Carrying Case
Freestyle Lancing Device
10 Freestyle Lancets
Owners Manual
Warranty Card
Product Details
Talking: No
Expiration: 6+ months from the date of purchase
Dimensions: 2″ x 3″ x 2″
Brand: Abbott FreeStyle Lite
UPC: 699073708052
Item Model Number: abFSLmeki
Manufacturer Warranty: 5 Year Warranty
Manufacturer Contact Information
Phone Number: 1-888-522-5226
Email:www.MyFreestyle.com
Brands:
Freestyle
Abbott Diabetes Care is developing products to reduce the discomfort and inconvenience of blood glucose monitoring; introducing systems that are easier to use, require less blood and provide faster results. Among its leading FreeStyle diabetic supplies are the FreeStyle Navigator® system, FreeStyle Lite® system, the FreeStyle Freedom Lite® system and the Precision Xtra® system. Check out our selection of Abbott Diabetes Care products below.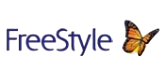 Additional information