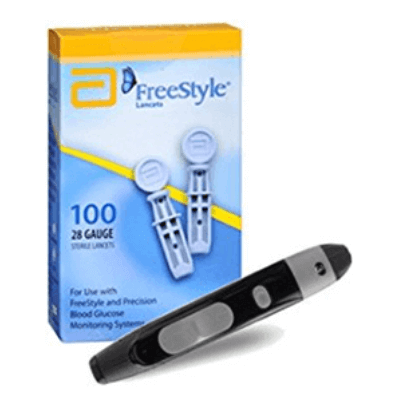 Abbott Freestyle Lancing Device + 100 Freestyle Lancets
In stock
Description
Abbott Freestyle Lancing Device + 100 Freestyle Lancets
FreeStyle Lancing Device is Used for obtaining capillary blood samples from all testing sites. The FreeStyle Lancing Device is simple to use, offers minimal discomfort.  FreeStyle Lancets are made from very thin, 28 gauge stainless steel for comfort, and sterilized for your protection.
Compatible with:
•FreeStyle Lancing Devices
•Most Generic lancing devices
Package Contents: You will receive
• 1 box of 100ct Freestyle Lancets
• FreeStyle Lancing Device
Product Details:
• Expiration Date: 6+ months from Purchase Date
• Gauge: 28G
• Brand: Freestyle
• UPC: 699073130013 (Lancets)
• NDC: 99073-0130-01 (Lancets)
Manufacturer Contact Information:
• Manufacturer: Abbott
• Phone Number: 1-888-522-5226
• Email: //www.abbott.com/contactus.html
Brands:
Freestyle
Abbott Diabetes Care is developing products to reduce the discomfort and inconvenience of blood glucose monitoring; introducing systems that are easier to use, require less blood and provide faster results. Among its leading FreeStyle diabetic supplies are the FreeStyle Navigator® system, FreeStyle Lite® system, the FreeStyle Freedom Lite® system and the Precision Xtra® system. Check out our selection of Abbott Diabetes Care products below.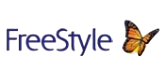 Additional information
| | |
| --- | --- |
| Weight | 0.212 lbs |
| Dimensions | 2 × 3 × 3 in |