Description
Free One Touch Ultra 2 Meter w/150 Test Strips
One Touch Ultra Blood Glucose Monitoring Meter Gentle:The OneTouch® Ultra®2 Meter only needs one micro liter of blood. Able to test on your finger, forearm, or palm. Simple:Back light and two-way scrolling buttons make using the OneTouch® Ultra®2 a breeze. Fast:Get results in just 5 seconds. Unique:Features–like before and after meal averages–can make it easy to manage diabetes around meals.
Compatible: One Touch Ultra Blue Blood Glucose Test Strips are compatible with
OneTouch Ultra2 Blood Glucose Meter OneTouch UltraSmart Blood Glucose Meter OneTouch UltraMini Blood Glucose Meter OneTouch Ultra Blood Glucose Meter OneTouch Ping Blood Glucose Meter OneTouch UltraLink Blood Glucose Meter InDuo Blood Glucose Meter
Package Contains: you will receive FREE-OneTouch Ultra 2 Blood Glucose Meter 3 boxes of One Touch Ultra Blood Glucose 50ct Test Strips = 150 count.
Expiration: 9 to 12 months from the date of Purchase
Manufacturer Warranty: 3 Year Warranty
Brands:
Life Scan
Care is one of LifeScan's core values—we care for the people we serve, for the communities we live in, and for each other. LifeScan embraces this commitment by supporting and partnering with organizations at a global and local scale through product donations, charitable giving, and volunteerism.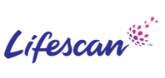 Additional information