Cucumber Cups Stuffed w/ Spicy Crab
July 5, 2018
2018-07-25 16:39
Cucumber Cups Stuffed w/ Spicy Crab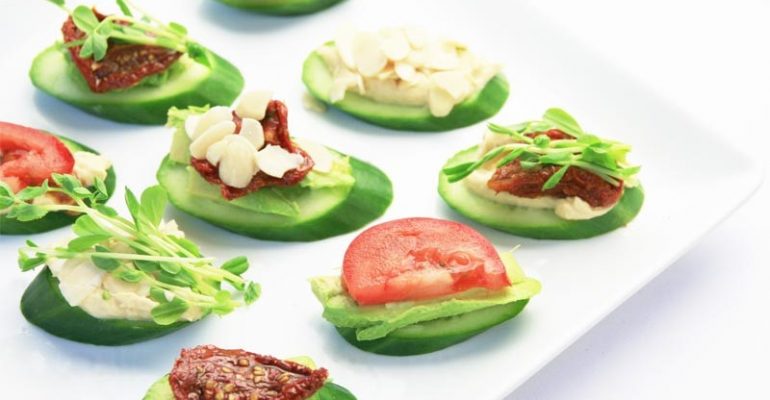 Cucumber Cups Stuffed w/ Spicy Crab
Cucumber Cups Stuffed w/ Spicy Crab 
(1) Remove the peel from the cucumbers using a vegetable peeler.
(2) Cut the cucumber into 2 inch slices.
(3) Using a small melon baller, scoop out most of the inside.
(4) You want to leave the walls and a thick portion of the bottom intact.

(5) In a bowl, combine the sour cream and the cream cheese with a fork until well combined.
(6) Then add the remaining ingredients and stir until combined.
(7) Fill each of the cucumber cups with the crab dip.
*Refrigerate until ready to serve. Serve within 2 hours of making*



Inspired by Healthy Recipes via Facebook
https://www.facebook.com/Healthy-Recipes-146614012212392/
*Facts About Cucumbers for Diabetics*
Cucumber juice is extremely effective for rheumatic conditions caused by excessive uric acid in the body.
It is good for digestion, especially of proteins, and it controls blood pressure and diabetes mellitus.
Drinking cucumber juice on a regular basis also helps to cure gout and eczema.
Facts obtained from OrganicFacts.net