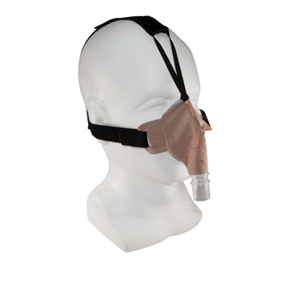 Description
SleepWeaver Advance Mask and Headgear, Beige
The SleepWeaver Advance Nasal Mask offers a comfortable CPAP experience with an exceptional seal and fit. It utilizes a fabric cushion that inflates naturally with CPAP/BiPAP pressure and is designed to avoid and alleviate skin irritation.
Inflatable cloth mask is skin friendly, helping to alleviate irritation and reduce red marks
Improved seal is gentle and secure, accommodating a wider range of faces and sleeping positions without losing seal
Headgear is soft yet durable, without a rigid frame or buckles, making it perfect for side and stomach sleepers
Includes an extended adjustment strap to fit a variety of heads
Exhalation holes are designed for quieter operation
Latex- and silicone-free
Beige; available in 5 color options
For an incredibly comfortable and effective CPAP mask, purchase the SleepWeaver Advance Mask.