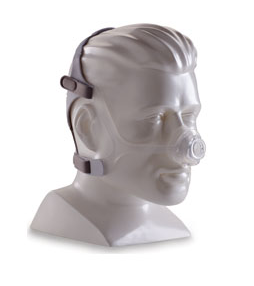 Respironics Wisp Nasal Mask with Clear Silicone Frame
$0.00
Description
Respironics Wisp Nasal Mask with Clear Silicone Frame
The Respironics Wisp Nasal Mask offers patients comfort and high performance with minimal contact. Its soft and compact design provides a natural fit and restful night's sleep for all patients.
Combines the high-quality performance of a nasal mask with the comfort of a pillows mask
Compact, minimal contact design provides an open field of vision so patients can read or watch TV before bed while using their mask
Tip-of-the-nose design and auto-seal groove forms exceptional seal
Easy to adjust with simple clips
Minimal parts for easy use and maintenance
Includes mask with clear silicone frame, headgear, and three cushion sizes (petite, small/medium, and large) so patients can find the best fit
For a comfortable and minimally invasive nasal CPAP mask, purchase the Respironics Wisp Nasal Mask.