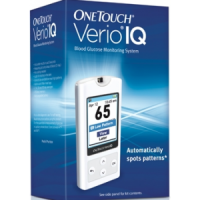 Description
One Touch VerioIQ Monitoring System
OneTouch VerioIQ Monitoring System has accurate results in just 5 seconds; Requires just a tiny drop of blood (o.4 microliters) ; No coding needed; Light for testing in the dark; Detects low and Before meal high patterns; Before and After meal tags; 7, 14, 30 and 90 days averages ; 750 test memory; Rechargeable battery.
Compatible: OneTouch VerioIQ Monitoring System is compatible with
Features
Package Contents: You will receive
OneTouch VerioIQ Blood Glucose Meter
OneTouch Delica Lancing Device
10 OneTouch Delica 30G Sterile Lancets
Mini USB Cable
AC Adapter
Carrying Case
Owners Booklet
Get Started Guide
Product Details
Talking : No
Expiration: 6+ months from Purchase Date
Dimensions:
Brand: LifeScan OneTouch
UPC: 353885007702
NDC: 53885-267-01
Item Model Number: T1502015X
Manufacturer Warranty: 3 Year Warranty
Manufacturer Contact Information
Phone Number: 1-800-227-8862
Email: customerservice@lifescan.com
Brands:
Life Scan
Care is one of LifeScan's core values—we care for the people we serve, for the communities we live in, and for each other. LifeScan embraces this commitment by supporting and partnering with organizations at a global and local scale through product donations, charitable giving, and volunteerism.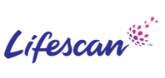 Additional information