Description
MMT-369 MiniMed Silhouette 10/box
PLEASE NOTE: THIS PRODUCT REQUIRES A DOCTORS PRESCRIPTION.
Package Contains: MMT-369 Silhouette 13mm Cannula
Length of cannula: 13 mm Soft Cannula
Cannula fill amount: 0.7 units
Length of tubing:
Angle of insertion: 35
Compatibility: The Medtronic Minimed Paradigm Silhouette™ Full Set also works with the Medtronic MiniMed Sil-Serter
This item contains the 13 mm Cannula ONLY. The Cannula are used with the Silhouette™ Full Set, which offers the comfort of an angled insertion. Users can conveniently disconnect at the infusion site. Its discreet, low profile design allows it to be easily hidden. The Medtronic Minimed Silhouette™ Full Set has a soft, tapered cannula.
With a variable-angle (35 degrees) cannula, the Medtronic Minimed Silhouette™ infusion set is generally good for extra lean adults or even some children who have less depth to their body fat in which to place the cannula.
Mfg #: MMT-369  Mfg: MINIMED
PLEASE FAX ALL PRESCRIPTIONS TO 866-769-9294, email to: help@diabetessupplies4less, OR drag and drop into the form below.
IF WE DO NOT RECEIVE THIS YOUR ORDER WILL BE CANCELLED**
[cloudwok ref=1]
Brands:
Roche
Roche Diagnostics develops innovative products and services that address the prevention, diagnosis, monitoring, screening and treatment of diseases.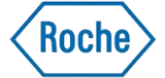 Additional information
| | |
| --- | --- |
| Weight | 0.2875 lbs |
| Dimensions | 2 × 4 × 4 in |