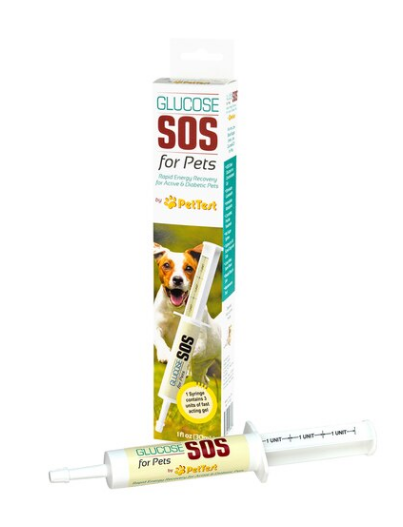 Description
Glucose SOS for Pets
Glucose SOS for Pets is a fast-acting glucose product that raises your pet's blood sugar quickly and effectively. Almost instantly recovers energy!
Unlike the usual remedies (Karo syrup or honey to the gums, treats, etc.), Glucose SOS for Pets provides a controlled, precise and repeatable treatment of a concentrated glucose gel in each syringe.
Pets LOVE the delicious meat stew flavoring!
Whether for the vet clinic, at home, or on the go, don't be without Glucose SOS for Pets!
Ingredients:
Deionized Water, Dextrose, Natural Flavor with Yeast Extract, Xanthan Gum, Citric Acid, Sodium Benzoate and Potassium Sorbate (preservatives).