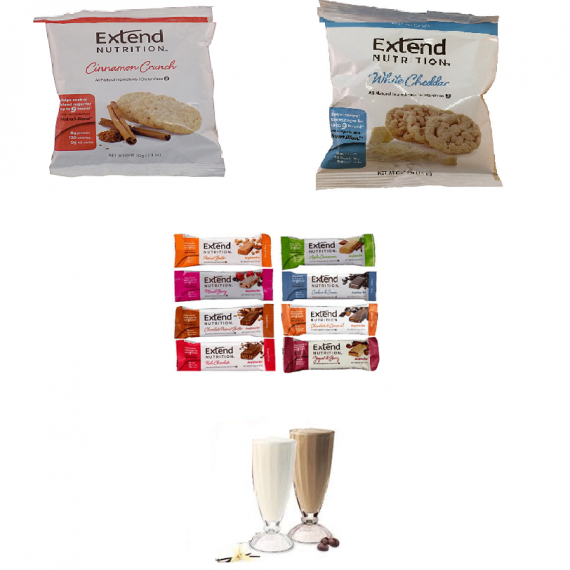 Description
Extend Nutrition Snack Pack 24 Count
Enjoy all of your favorite Extend Nutrition Snacks in this Variety Snack Pack which includes:
*16 Mixed Bars* 2 Mixed Berry Delight Bars 2 Chocolate Delight Bars 2 Peanut Delight Bars 2 Apple Cinnamon Delight Bars 2 Peanut Butter Chocolate Bars 2 Cookies & Cream Bars 2 Yogurt & Berry Bars 2 Chocolate & Caramel Bars +
*6 Mixed Crisps* 3 White Cheddar Crisp Bags 3 Cinnamon Crisp Bags +
*2 Mixed Shake Packets* 1 Rich Chocolate Shake Packet 1 Creamy Vanilla Shake Packet
Brands:
Extend Nutrition
CLINICALLY PROVEN BLOOD SUGAR CONTROL FOR UP TO 9 HOURS. MODERN NUTRITION SCIENCE IS CLEAR. BLOOD SUGAR CONTROL IS FUNDAMENTAL TO YOUR HEALTH, YOUR APPETITE CONTROL AND YOUR ENERGY.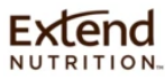 Additional information