Description
ACCU-CHEK Ultraflex Infusion Set 24in 10ea
PLEASE NOTE: THIS PRODUCT REQUIRES A DOCTORS PRESCRIPTION.
Package Contains: ACCU-CHEK Ultraflex Infusion Set (10/box)
Length of cannula:
Cannula fill amount:
Length of tubing: 24″
Angle of insertion: 90°
The Accu-Chek Ultraflex infusion set is designed to combine maximum wearing comfort with easy, controlled manual or virtually painless automatic insertion.1 The 90°, flexible cannula comes in a variety of lengths to fit your body and your lifestyle. Features Soft Teflon®, hypoallergenic tubing, with skin-friendly self-adhesive.
PLEASE FAX ALL PRESCRIPTIONS TO 866-769-9294, email to: help@199.192.16.239, OR drag and drop into the form below.
IF WE DO NOT RECEIVE THIS YOUR ORDER WILL BE CANCELLED**
[cloudwok ref=1]
Brands:
Accu Check
As a research-focused healthcare company, Roche discovers, develops and provides innovative diagnostic and therapeutic products and services that deliver significant benefits to patients and healthcare professionals – from early detection and prevention of diseases to diagnosis, treatment and treatment monitoring. Roche is responsible for the successful line of Accu-Chek diabetes supplies. TotalDiabetesSupply.com carries a large selection of Accu-Chek supplies at discount prices. Browse through our selection of Accu-Chek Advantage, Aviva, Active, Compact, Multi-clix, and Soft clix glucose monitoring products. Accu-Chek is the leading provider of diabetic test strips, glucose monitors, and lancing devices.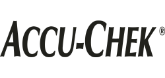 Roche
Roche Diagnostics develops innovative products and services that address the prevention, diagnosis, monitoring, screening and treatment of diseases.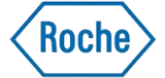 Additional information