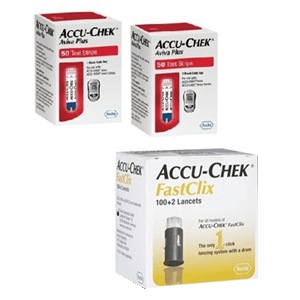 Accu-Chek Aviva Plus 100 Ct Test Strips + 102 Fastclix Lancets
Description
Accu-Chek Aviva Plus 100 Ct Test Strips + 102 Fastclix Lancets
*"Simple, 1-time coding has arrived." Aviva Plus test strips no longer come with the code chip. Insert the black code key once and never have to change it for the life of the meter. Request a new black code key from Roche Accu-Chek customer service at:
https://www.accu-chek.com/microsites/black-code-key/request.html         or         1-800-858-8072
The original Accu-Chek Aviva test strips are now the Accu-Chek Aviva Plus. Larger, wide-mouth test strip Eight electrodes at top of strip work with meter technology to help the system detect and prevent unreliable results. The Accu-Chek Aviva PLUS glucose test strips give you accurate and easy test results the first time. Their wide mouth dosing allows you to easily apply the required blood sample to the test strip. The Accu-Check AVIVA PLUS diabetes test strips can be used on alternative testing sites like the palm, forearm, upper arm, thigh, or calf, as well as the fingertip. Avoid the pain associated with having to use the same test site each time. It offers automatic expiration checks. The advanced electrode testing gives you the assurance of accurate test results each time. The Accu-Chek Aviva diabetes test strips give you fast and accurate 5 second results.
Aviva test strips only require a very small blood sample (0.6 microliter of blood) to make blood glucose testing easier and less painful Benefits Arthritis Users: The system has an easy-to-use grip and helps you test right the first time.4 In independent lab testing, the ACCU-CHEK Aviva system was found to help people living with arthritis check their blood sugar easily
Easy to Use: Simply place a test strip into the ACCU-CHEK Aviva glucose meter, place a drop of blood in the yellow window and wait for your results! ACCU-CHEK FastClix lancet drum of 6 preloaded lancets. No individual Lancets to see or handle, and easy to use. Just load the drum of 6 preloaded lancets and go.
Package Contains: you will receive 2 boxes of Accu-Chek Aviva Plus 50ct Blood Glucose Test Strips= 100ct, 1 box of Accu-Chek Fastclix Lancets 102ct.
Expiration: 9 to 12 months from the date of Purchase
Brands:
Accu Check
As a research-focused healthcare company, Roche discovers, develops and provides innovative diagnostic and therapeutic products and services that deliver significant benefits to patients and healthcare professionals – from early detection and prevention of diseases to diagnosis, treatment and treatment monitoring. Roche is responsible for the successful line of Accu-Chek diabetes supplies. TotalDiabetesSupply.com carries a large selection of Accu-Chek supplies at discount prices. Browse through our selection of Accu-Chek Advantage, Aviva, Active, Compact, Multi-clix, and Soft clix glucose monitoring products. Accu-Chek is the leading provider of diabetic test strips, glucose monitors, and lancing devices.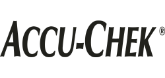 Roche
Roche Diagnostics develops innovative products and services that address the prevention, diagnosis, monitoring, screening and treatment of diseases.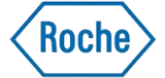 Additional information